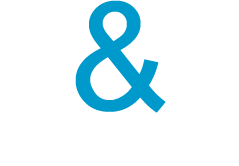 Created in 2010, Patti and Rusty Rueff have committed to growing a family foundation that supports non-profit organizations (501c3s) that match their passions for the visual and performing arts, education reform, innovation in healthcare delivery and civic improvements.
We are pleased that in 2015 we made social impact investments to these organizations:
Happen, Inc – Cincinnati, OH
American Conservatory Theater – San Francisco, CA
ArtSpan – San Francisco, CA
Mills-Peninsula Hospital Foundation – Burlingame, CA
The GRAMMY Foundation – Santa Monica, CA
California Shakespeare Theater (CalShakes) – Orinda, CA
The Kennedy Center – Washington, DC
American Film Institute – Los Angeles, CA
Peninsula Family Service – San Mateo, CA
National Corporate Theater Fund – New York, NY
Purdue University – West Lafayette, IN
BayKids – San Francisco, CA
National Theater of the UK – London, UK
Switchboard Music – San Francisco, CA
Namaste Direct  – San Francisco, California/Gautemala
T4A.org – San Francisco, CA
Community Gatepath — Redwood City, CA
Caminar for Mental Health – San Mateo, CA
Bay Area Children's Theater – Oakland, CA
826 Valencia – San Francisco, CA
In 2015, we also started The Rueff Boardship Program (see below) with these two arts organizations:
ArtSpan – San Francisco, CA
Chanticleer – San Francisco, CA
For 2016, and beyond, the Patti and Rusty Rueff Foundation will begin to focus their support more on developing the Rueff Boardship program as detailed below.
Recognized 501c3 organizations who would like to submit requests for the Rueff Boardship support in 2016, should send those requests to [email protected], by October 15, 2016.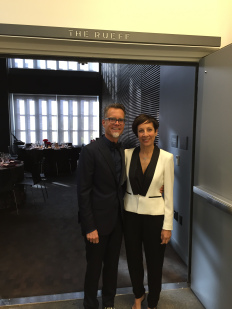 The Patti and Rusty Rueff Foundation Boardship Program
The Rueff Boardship Program was conceived in 2013 through the Patti and Rusty Rueff Foundation, to support the development and bolstering of 501c3 Boards in the Arts, Education, Health and Community Improvement. Having served on numerous non-profit boards, Patti and Rusty recognized their own value created by serving on a board and the need for boards to be filled with stronger members, and to foster the introduction and support of boards to a younger generation of interested and emerging philanthropists.
The following are the fundamentals of a Rueff Boardship:
A Rueff Boardship will be considered for qualified 501c3 organizations with missions in the arts, education, health and community improvement.
The Patti and Rusty Rueff Foundation will financially support, for the defined first board term, 80% of the defined Board fees.
The chosen person to receive the Boardship will commit to the following:

Pay 20% of the Board fees for the defined first term of service
Pay for and attend the organization's annual fundraising gala/support event
Attend and participate on the Board and Committees in the same capacity, governance levels and expectation of all other Board Members (which means that the Board does not have a two-tiered structure that would limit the person from participation or governance opportunities)
Provide, at a minimum, annually, an update on their experience and learning from the Boardship opportunity
Become an ambassador of the organization with their peers and friends
Work towards full self-support for a second term on the Board
The ideal candidate for a Boardship will be:

Young in their career professionally
Up and coming professionally for financial and influence potential
Bringing technology, strategy, business experience to the Board
Passionate about the organization's mission and service
Would love to pay full Board fees, but just not able to do so today
The Rueff Boardship can't be done alone. In order for The Patti and Rusty Rueff Foundation to fulfill this program, there must be three other similar sponsorships created for the Board, so the sponsored Board member is not alone. The power of the "posse" is critical for success, so there must be a minimum of four total sponsored Board members joining at the same time. Consider this as a challenge to be met.
The Patti and Rusty Rueff Foundation is excited to pioneer this program. If your organization has the desire to apply for a Rueff Boardship, please submit your request by October 15, 2016.
And if you want to apply to receive a Rueff Boardship position, you can do so any time by emailing Rusty directly at [email protected].